Keywords, keywords, keywords.
You have done tonnes of research and peppered a heap of high-search terms throughout your content, but are just not getting the conversions. What's with that?!
There is a little thing called keyword intent that may help you out.
Keyword intent describes the reason a person jumps online to search for a term. If you can match up this reason to your keywords and content purpose, you have a better chance of getting the conversion you are after when your page pops up in search results. This may be a sale, or it may be a link click. You may simply be going for awareness, so post shares and engagements in social media may be your metric. Basically, you need to decide where on the sales funnel you are targeting your content bow and arrow.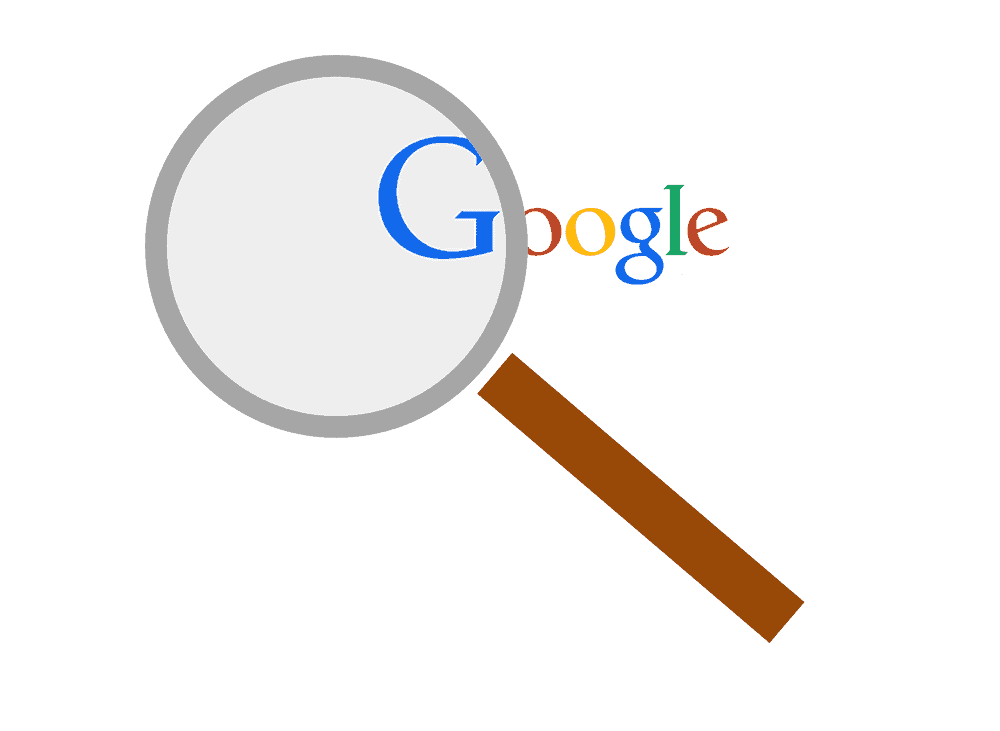 Hang on…what is a sales funnel?
Broadly speaking, a sales funnel (or marketing or conversion funnel) describes the customer or client's journey with your brand from initial introduction all the way through to purchase and loyalty into the future.
This applies to absolutely every business. Whether you are selling handmade bath and body products at the local markets, have a bricks and mortar service, or offer online consultations – the process of capturing clients is essentially the same.
The 'funnel' is a visual representation of how prospective customers and clients whittle down through the layers of interaction. Eventually, they will hit the sale, and you will get the gold.
Where keyword intent comes in is carefully choosing where on that sales funnel you are targeting your prospective customer when they search for your products or services. Using the right language means you are more likely to rank higher on the results page and get the conversion you are looking for.
So, how do keywords change according to searcher intent?
Google is a clever beast and has been working on identifying searcher intent in order to point them to the best possible services. There are four types of search query: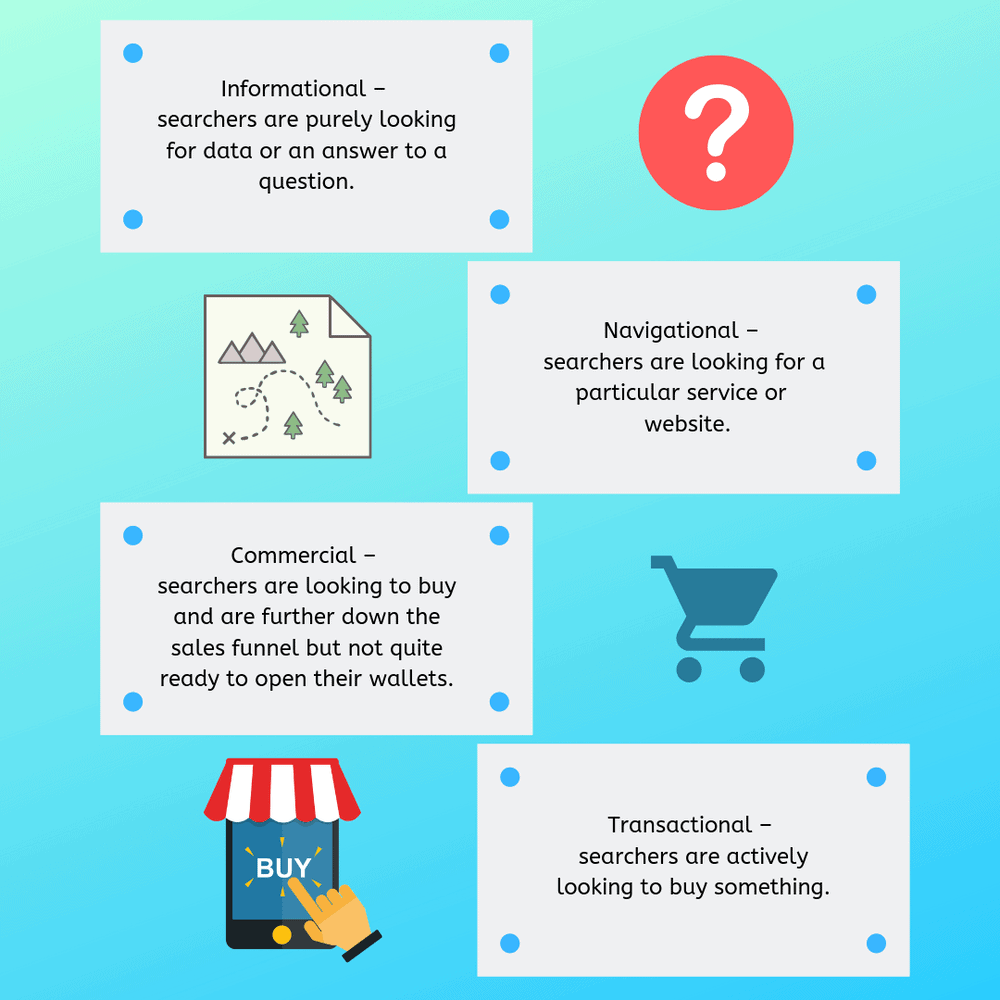 The idea of keyword intent is to use the right language to tailor your keywords to one of these types of queries. That way, your reader gets the service they want, and you get the conversions – it's win, win!!
How to choose the right keywords for your website
Let's say you own a day spa. Your core, or seed keyword list could look something like this:
Day spa
Day spa near me
Couples day spa
Couples massage
Spa day
Massage therapy
Spa treatments
Spa packages
Create your own keyword planner list and set these out with room to expand as you move into the nitty gritty of keyword intent, honing your search terms to those that will bring you the quality traffic you need.
Then, think about what level in the sales funnel your targeted reader is at, and what the corresponding type of search query is.
Informational – how, what, where, the best way to.
For our day spa, this might be 'what type of massage is best for sore muscles?' or 'what are the benefits of massage therapy?'
Navigational – near me, where is, how to find
For example, 'massage therapy near me', or 'where is the nearest day spa'.
Commercial – the best, recommended, types of
A commercial intent query could be something like 'what is the best massage for back pain'. This offering of information opens the door to promote your services, so it is a neat cross between informational and transactional.
Transactional – buy, download, order, sale, on sale, discounted. Also, searches for specific brand names are often transactional.
These people are ready to buy and might search for terms such as, 'couples day spa price list' or 'day spa package discounts'
Next, match your landing page to the intent
Obviously, there is no point directing readers to a hard-sell landing page if they are at the informational or even commercial stage. Likewise, someone looking to buy there and then will be put off by too much information and justification as to why your products or service are the best!
Within the copy itself, the right keywords are imperative to readability and believability as well. Placing a 'how to' in a sales page, for example, may look out of place and forced. Just because a longtail keyword ranks well, doesn't mean you should use it if it does not match your desired reader intent.
Google also knows if your keyword intent does not match the actual content and they will call you out on it. Your business will not rank in the position it deserves if your keyword intent is out of alignment with your content, so it is important stuff.
So, take a little time to get your keywords right and match the intent to your content carefully. Your bottom line will thank you for it!
If you are looking for a little extra help with your keyword research, targeting your intent and crafting your copy, book in for your free consultation with me to discuss how we can take your content from mediocre to masterful!
Click here to secure your timeslot. I am looking forward to chatting with you!